3 Questionable mantras
I don't know, are there rules for these things?
"I don't know anything any more except that I've got to believe in something, and I do, I don't know exactly what it is. Because I don't think many of us are enough in ourselves to say anything great in our work; I know I'm not, but I do think if I work hard enough and make myself ready, things can be said through me that are much bigger than I am, and I do believe there's something great somewhere to say them, if I should be ready enough to be chosen."

-from The Small Rain by Madeline L'Engle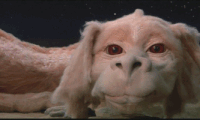 True fact: I didn't see The NeverEnding Story in full until I was an adult. I can, however, sing all the words to all the songs in The Sound of Music.❋
---
Some questionable mantras to use in specific situations
I don't know the mantra rules: do they have to be approved by the mantra board? Do they have to translate well to Sanskrit? Do they have to rhyme? Do they have to contain at least one Om?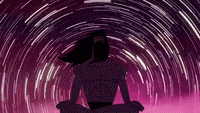 Nothing is wasted
When it feels like I'm failing (again), when I've procrastinated on things, when I've made a decision that seems like the worst possible one: this is the mantra for those times.
Nothing is wasted.
And it's true. Every experience—even the terrible ones—brings a message, a gift. Sometimes I don't see the gift. Sometimes I don't want the gift. But it's mine anyway. even if I ignore it for, say, years or decades.
It will be there, waiting, until I'm ready to unwrap and receive it.
You can't go back
This one sounds kind of threatening, and maybe it is. But it's also freeing.
You can't undo the thing that's been done. You can't return to "a simpler time." You can't become a former version of yourself. You can't lose the knowledge you've gained. You can't un-eat that entire bag of Lay's cheddar and sour cream potato chips (RUFFLES ONLY FOR THE LOVE OF GOD, get your sad, thin, unruffled potato chips out of here), so you better just accept it and move on.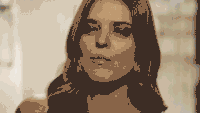 It's all okay, even when it's not
This one is kind of long for a mantra, so I usually drop it to the first half: It's all okay. Plus if you repeat the last half over and over, it sounds like you're saying snot and that ruins the contemplative mood.
For me, anyway. Maybe mucus brings you straight to that meditative place. That's cool. Have at it.
Times when this mantra has been handy for me:
When I am not sure that the decisions I've made in life are good.

When I've hurt someone I love (I don't mean that it's okay to ignore the hurt or fail to take responsibility; I do mean that perspective is valuable and guilt is usually pointless).

When everything seems so much more difficult than I think it should be.

When my expectations don't match reality (so, like, pretty much all the time).

When I have no idea what to do next (again: pretty much all the time).
Yeah.
I have learned that it's all okay. Even when, clearly, it's not. Because many of the experiences we have in life are not okay, and yet: we are here. Life continues, in its rich and beautiful way. We live, we breathe, we move, we have our being, we sing and dance, we love and grieve, and it's okay. Even when it's not.
I bet you already thought of 15 painful moments or losses or experiences of your own. We all have pain. Such great pain.
Yet here we are.
The pain washes through us and changes us, but it does not end us.
Here we are.
Hmm. That's a good mantra too. Add that one to the list.
---
I wrote a long, drawn-out post about adulting for creatives. What I love most about it is the feature image: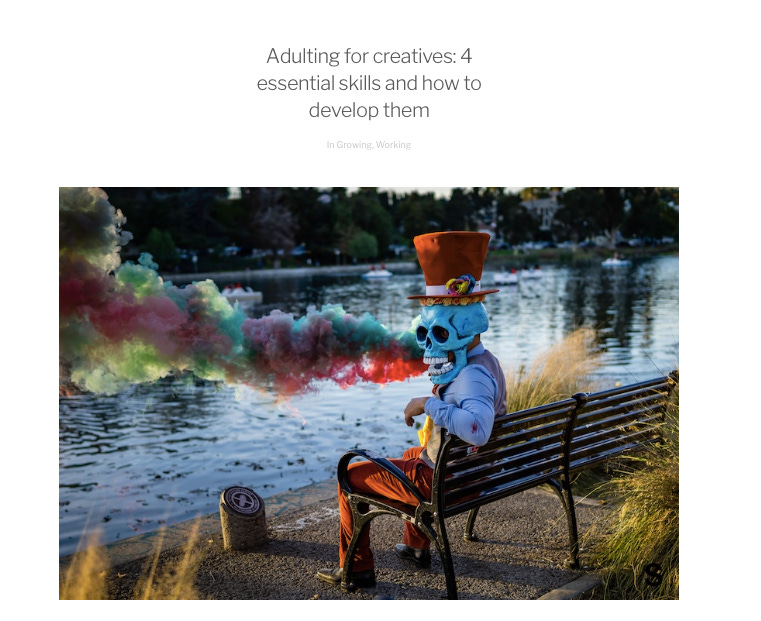 Isn't it great? I love it.
Here's an excerpt of the post:
We are also people who do creative work. As creatives, there are some important tasks that fall into the adulting category. It may seem fine to avoid them, delay them, or decide they don't matter. But to do creative work long-term—to build a sustainable creative practice—they're necessary. So let's get over the intimidation and handle these tasks like the bad-ass, mature, capable creatives we are.
---
❋Sound of Music trivia:
Edelweiss was the last song written by Oscar Hammerstein II, and The Sound of Music was the last Rodgers and Hammerstein musical. Coincidentally, the scene in which Captain von Trapp sings Edelweiss was second least-favorite part of the movie, topped only by the scene in which the Reverend Mother sings Climb Every Mountain. Uggggh. That was the worst.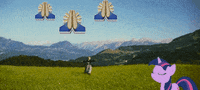 Julie Andrews kept falling over in the opening scene, when she is twirling around on the hillside singing about the hills and how they're alive.
Christopher Plummer hated the movie, apparently, and was drunk when they filmed the music festival scenes, and now that I know that I need to watch it again.
More trivia here.