An official resignation letter
And something about a road trip?
"I wanted only to advise you to progress quietly and seriously in your evolvement. You could greatly interfere with that process if you look outward and expect to obtain answers from the outside — answers which only your innermost feeling in your quietest hour can perhaps give you."

—Rilke
It's been a while since the last public letter.
We're on the road. 8 weeks since we flew out of PR. Had a lovely time visiting family and friends. For the last few weeks, we've been road-tripping and exploring, sharing time with dear friends, meeting new friends, having adventures and conversations, seeing magic, sometimes getting good sleep, experiencing a lot of gloriousness and plenty of the mundane. (Seems those two things go together, the glorious and the mundane.) Lots to ponder, lots to take in. Lots to share. Maybe not a lot that's helpful or appropriate to share, but when has that ever stopped me?
So, stories and reflections on our summer travels forthcoming as private letters which may eventually make it to the blog. (See the archive here.)
Here's a preview of potential upcoming topics:
Sex in the Woods, or, Always Check For Rocks Under the Blanket

Sex Under the Stars, or, Why a Remote Campsite Is Best

alternate title 1: Stop Shining Your Flashlight At My Campsite, You Jerk

alternate title 2: That's Not the Moon, That's My Butt
What Not to Eat When Trapped in a Van for 24 Hours

Is That a Coyote? No, It's a Fart: a musical compilation

My Coffee Tastes Like Feet and Other Olfactory Tragedies

Love Is Awkward: A Guide to Adult Friendships

Are We There Yet? 15 Ways to Tell Your Child to Shut Up Without Saying "Shut Up" So You Are Justified When You Continue to Tell Your Child Not to Say Shut Up

Mountaineers or Escaped Convicts? A Quick and Helpful Guide

How to Explain Naked Adults Riding Bikes to Young Children

Sex in a Hotel, or, This Blanket Smells Weird

The Best Hotspots for Remote Work, and Why They Won't Help When There's No Cell Signal

Shrooms and Hot Springs: What to Wear on Your Journey

Are You Existentially Lost or Just Hangry? A Quiz

Whose F'ing Idea Was This? A Fun Relationship Game for Couples

Sex in a Van, or, Things We Are Not Stupid Enough to Try (Again)
And now for something completely different.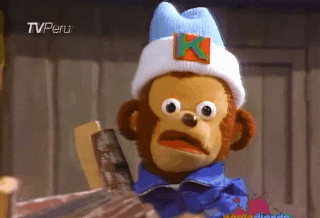 ---
Official letter of resignation
To whom it may concern:
For many years now I have faithfully held this position and completed, to the best of my abilities, all the requirements and responsibilities it entails. I showed up early and worked till late. I never counted the hours nor asked for overtime. I have taken very few vacation days; in fact, even when "on vacation" I have still regularly checked in to ensure that the duties of the position were correctly carried out (see Appendix A). Some might even call my commitment "obsessive" or "controlling"; I, however, always felt my passion for this role was both necessary and noble.
Over the years, my commitment to this position has been rewarded. I was given the responsibility of managing a small but powerful and creative team. I have been part of numerous projects and have been a key part of maintaining continuity through structural reorganizations, company relocations, product acquisitions, budget cuts, and several extremely disruptive rebranding efforts (see Appendix B).
At this time, I wish to make clear that I hold no ill will toward the company, my colleagues, or any members of my team. In fact, the position has been, in its way, highly rewarding. Due to the freedom I was given to adapt the role to my own unique sensibilities, I can hold no one responsible for its evolution into what it has become but myself.
Therefore, it is without blame but with finality that I hereby submit my letter of resignation from the position of Chief Emotional Management Officer (CEMO) to the Emotional Buffer Zone Department (EBZD). The position no longer provides me with the career or personal fulfillment I desire. The salary is inadequate, the mission is outdated, and the snacks are terrible. Who even eats raisins?
While those on my team may still, at times, submit to my emotional management, as defined in Section 4, Paragraph M-W of "Gender, Age, Role: Boundaries for Appropriate/Generalized Expression" (GARBAGE), it has become clear that they no longer need it. In fact, it is increasingly clear that they never did; that the position itself was a created role, rather than an organizational need; and that the duties, obligations, responsibilities, and tasks with which I filled my time were merely invented activities meant to take my attention, and those of my peers, from other, more substantial matters.
Not that everything in the position is, or was, a farce. Far from it: the projects we were able to accomplish as a team are substantial and lasting. However, upon close review, I find that the achievements of the team were hindered, rather than helped, by the involvement of an official CEMO. In fact, recent experiments with a new methodology, carried out with the full cooperation of the entire team, show much promise in both operational process and quantifiable achievements. This new methodology, still in development, is called Mutual Emotional Expression (MEE). It completely eliminates the CEMO position and requisite hierarchy of Whose Emotions Matter More?™️ It replaces the complex and confusing procedures of Suppression, Manipulation, Avoidance, Codependence, Distraction, Other-identification, Withholding, and Negation (SMAC-DOWN) with a simple triad of universally applicable principles: Truthfulness, Responsibility, and Acceptance (TRA). The addition of two traits, Immediacy and Levity, increases the efficacy of these principles by a startling 178.47% and gives us, as it were, a clear path to walk (albeit one we must, at times, blaze for ourselves).
In fact, as a result of these experiments, our entire team of 6 has unanimously voted to withdraw from any and all involvement in the EBZD and its parent organization, the Traditional Role Automated Placement Society (TRAPS), effective immediately. If you have any questions, please reference the Withdrawal Through Freewill (WTF) procedure, as outlined (though carefully buried) in the organizational bylaws (Section 199.99, Paragraph X - Z).
Further correspondence can be directed to any team member via our spiritual counsel, the Sacred Expression of Love and Freedom (SELF). We probably won't reply, though.
Sincerely,
A former member // newly re-formed Being
---
Links